How would you critically use research to resolve a discrepancy between professional standards and actual practice observed within your facility?
Response 1 (jean)
Professional standards are used as a measure of competency and provide guidelines for nursing performance. The actual performance of an individual can be compared to the level that is acceptable in line with professional standards.  The purpose of professional standards laid down by the American Nursing Association (ANA) is to provide an evaluation tool to make sure that nurses perform in a safe and competent manner and that high quality care is consistent amongst all nurses. Professional nursing standards are also used to provide a framework for developing clinical competency checklists or proficiency evaluations for a specific clinical unit or employer (White, 2016).   If an employer or colleague notices or suspects that a nurse is not practicing safely or is not adhering to policies, these standards can be referred to for guidance. According to White (2016), professional standards make nurses accountable for clinical decisions and actions and lay down the foundation to promote patient centered care, making sure that they give the best possible care whilst keeping their patient's safe.  Nurses are encouraged to keep abreast of the latest guidelines and build their knowledge base through continuing education and experience.
According to the ANA (2015), standard 13 states that "The registered nurse integrates evidence and research findings into practice".  Nurses incorporate evidenced based practice (EBP) into daily nursing care which is derived from research, clinical expertise and patient preferences. EBP in nursing provides nurses with the scientific research to make clinical decisions for the wellbeing of their patients. It also allows nurses to stay updated about medical protocols and documents interventions to be implemented in patient care. EBP gives nurses the reliable, trusted information they need about risks or effectiveness of a treatment or test to include in a patients care plan.   Regarding a discrepancy in the workplace, research such as EBP can be referred to in order to solve a discrepancy between professional standards and actual practice.  There are also policies available in the workplace to consult on how procedures should be carried out. Nurses should keep up to date with new policies and procedures and also talk to other nurses for guidance and resources.  It's also important to seek out learning opportunities and maybe a mentor to learn from.  If a nurse is observed not following professional standards, it could be that further training is required or they may need to have a discussion with their supervisor to address any issues or concerns.  Research sets down the foundations for professional standards which in turn enables nurses to give the best possible care for positive outcomes for our patients.
An example of this has happened in my workplace when nurses have not adhered to wearing PPE correctly and so they have been show company policies about PPE procedure and  educate about how evidenced based practice has proved that wearing PPE correctly protects not only the nursing staff, but patients too. EBP is the gold standard for the delivery of quality care.  (Maryville, 2018).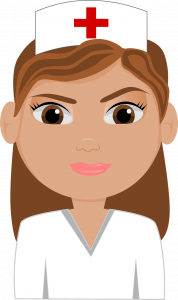 Order a plagiarism-free paper with us !
USE COUPON FIRST15 and get 15% discount.
Response 2 (ann)
I currently work in a dialysis clinic and we pride ourselves in making sure we are meeting and exceeded professional standards. With that said one area that I do see room for improvement is in shift management and the amount of work that is placed on the staff at the end of the shift.
For nurses in a dialysis clinic our toughest job is managing the catheter patients. Unfortunately, most of the time these patients get placed on the same shift and makes it overwhelming for the nurses. They also commonly get placed on the same days of the week as well.
In order to critically use research or resolve this discrepancy is I would first review tha current situation in my clinic. Then I would look for articles that support reduced workload on the nurses and making sure that the heaviest part of the workload is not placed at the end of the shift. The article below states that blood stream infections can be caused more often when workloads are too high or when heavy workloads are placed at the end of the shift. I would then thanks these articles first to my clinic manager to see if we can improve the scheduling so that the workload for the nurses is more balanced. If I am unable to get a change made this way then I would next speak to the educator to see if there is a better way to provide training in this area to prevent nurses from making mistakes and causing blood stream infections.
ORDER A PLAGIARISM-FREE PAPER HERE !!
Solution
Response 1 (Jean)'s Post
Hello, thank you for allowing me to respond to your post. I would like to thank you for participating in the discussion. I agree with your post fully. I will only add a few points on what you have already discussed. For instance, professional standards are essential in nursing practice to enhance quality care and patient outcome (Poorchangizi et al., 2017). Therefore, ensuring all health practitioners are well equipped with the standards, knowledge, and skills necessary to enhance proper practice.
Research is efficient in resolving the discrepancy between professional standards and actual practice. Research articles have all the requirements for nursing practice. These are studies conducted on actual practice with other health organizations to create awareness of healthcare issues. The studies emphasize the importance of ensuring that health practitioners are primarily ready for the actual practice in that they know and understand the professional standards because it is a critical guiding tool in their entire practice. Hence, adherence to the standards reduces the discrepancy between the two.
Response 2(Ann)'s Post
Thank you for your contribution to this discussion. I appreciate your gratitude for allowing me to contribute to your post. I agree with your response, and based on that, I will only add a few remarks to your post. In the case of using research to reduce bloodstream infections, there should be a fair distribution of workload among the staff (Van Den Oetelaar et al., 2016). At the same time, patients should be allocated time that does not collide with each other. For instance, those in critical condition can be scheduled first as the rest follows to avoid overcrowding and waiting for so long. Too much workload can also affect the staff's well-being and reduce their chances of providing quality care.
References
Poorchangizi, B., Farokhzadian, J., Abbaszadeh, A., Mirzaee, M., & Borhani, F. (2017). The importance of professional values from clinical nurses' perspective in hospitals of a medical university in Iran. BMC medical ethics, 18(1), 1-7. https://bmcmedethics.biomedcentral.com/articles/10.1186/s12910-017-0178-9
Van Den Oetelaar, W. F. J. M., Van Stel, H. F., Van Rhenen, W., Stellato, R. K., & Grolman, W. (2016). Balancing nurses' workload in hospital wards: study protocol of developing a method to manage workload. BMJ open, 6(11), e012148. https://bmjopen.bmj.com/content/6/11/e012148.abstract