Problem Based Care Plan and Concept Map for Post Partum Hemorrhage
Postpartum Hemorrhage Scenario
Patient:
Patty Noble Mrs. Patty Noble is a 42-year-old G5P4014 who was admitted in active labor at 38+2 weeks and just had a spontaneous vaginal delivery 30 minutes ago. The delivery was uncomplicated, and she had no lacerations. She is approximately 30 minutes postpartum and has just called out because she feels dizzy and has noticed more bleeding.
Patient Information:
The patient has no significant past medical history.
She has no known drug allergies.
Her pregnancy was uncomplicated except for asymptomatic anemia with an H/H=10/30.3 and was on iron BID during her prenatal course.
Laboratory Data (On Admission):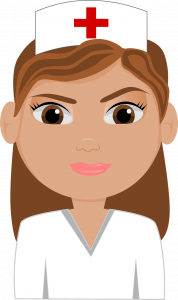 Order a plagiarism-free paper with us !
USE COUPON FIRST15 and get 15% discount.
Hemoglobin: 10.5
Hematocrit: 31.1
WBC: 12,000
Platelets: 218,000
Delivery Information:
Measurement of cumulative blood loss (as quantitative as possible) from the delivery was 400cc.
The placenta was inspected at the time of delivery and appeared to be intact per the delivery note.
The vaginal vault and perineum was inspected; no lacerations were found
The infant weighed 4220 grams.
The patient has an IV line in place with oxytocin running.
ORDER A PLAGIARISM-FREE PAPER HERE !!