Classmate Response (2) PHN 690- Topic 1 DQ 2: Standards of Public Health Nursing Practice (Please see upload for question and classmate's essay)
QUESTION- PHN 690-Topic 1 DQ 2
Discuss and cite three components within the PHN standards. Apply the components to initiatives or processes within your practicum setting. How are they important to your practicum setting? Provide a specific example of how they are used in your practicum setting.
Classmate (Diane) essay reply to the question above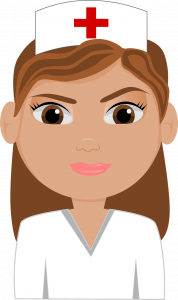 Order a plagiarism-free paper with us !
USE COUPON FIRST15 and get 15% discount.
Three components within the PHN standards include implementation, evaluation, population diagnosis and priorities (ANA, 2008).
Implementation includes taking action with regard to the planned intervention, to achieve the the identified goal. This usually will include coordination and consultation with other programs, services and professionals (ANA, 2008).
Evaluation must take place at all stages of an intervention. This allows for the reassessment of the health status of the targeted population (ANA, 2008). When evaluating the success of the program or service, unanticipated issues can be mitigated. Therefore, the end product can be more beneficial to the population.
Lastly, the population diagnoses and priorities is important when planning to offer a new service or program (ANA, 2008). For example, when weighing services for the elderly, prenatal services would not be a priority. Instead, the importance of mobility, mental health, and managing chronic disease would be more fitting. The assessment needs of a population are analyzed to determine the diagnoses and priorities.
My practicum setting is Heartland National TB Center. An example of population diagnoses and priorities for this setting is the influx of Afghans into our country. This population has an increased rate of tuberculosis. Therefore, information had to be translated into Dari, as well as culturally sensitive illustrations.
To implement the new program targeting Afghans, experts were sent to the air force base to establish rapport and to disseminate information. Additionally, translators were needed to facilitate understanding and cooperation.
Evaluation of the program is key for its success. This is invaluable due to the importance of early diagnosis and treatment of this population. Additionally, protecting the community from experiencing an outbreak of tuberculosis is necessary.
Ongoing evaluation is needed to assist in a smooth transition for this population. At this time, a realized gap is this population is widely transported within our nation. This leads to spotty continuance of treatment, which could in turn lead to multi-resistant tuberculosis and increased risk to others.
References
American Nurses Association (ANA). (2008). Standards of Public Health Nursing Practice. https://archive.dialogue4health.org/phip/CHPHLI/PDFs12_13_10/Standards_of_PHN_Practice_2007.pdf
REPLY
This order is for a response to a classmate's post. I have uploaded the question and the classmate's essay that requires a response
Respond to the classmate essay by-
1. sharing an insight to the question and asking a probing question.
2. Also add other points related to the topic.
3. Offering and supporting an opinion from the classmate essay-
4. please elaborate on one or two points from the classmate's essay. Please do not just re-write what the classmate wrote.
5. validating an idea
-Please use your own words and do not copy what was written
– Sources must be published within the last 5 years. It must be from 2017 and after and appropriate for the paper criteria and public health content.
– Please do not use blogs as references.
-NO PLAGARISM
-References should be in APA 7th ed.
-Add references to reference page
-Add the hyperlink/DOI for each reference in APA 7th edition format.
Thank you.
ORDER A PLAGIARISM-FREE PAPER HERE !!
Solution
Hello Diane,
Thank you for your post! Standards of nursing practice provide guidelines for nursing performance and entail rules of what it means to provide competent care. I agree that implementation, evaluation, and population diagnosis and priorities are among the components within the PHN standards. Implementation entails taking action on the identified plan by partnering with others. Moreover, implementation incorporates other components such as health promotion and health education, regulatory activities, and consultation, which are crucial in implementing a plan (ANA, 2008).
Your example on population diagnoses and priorities for the influx of Afghans into the country relates quite well with your practicum setting, the Heartland National TB Center, and its goals and objectives. Population diagnoses and priorities involve analyzing assessment data and the needs of a population to determine the diagnoses and priorities. According to Phares et al. (2022), the prevalence of TB in Afghanistan is relatively high, and there is an influx of Afghans into the country. These immigrants and refugees are most likely to have contracted or been in contact with people that tested positive for TB, which increases the risk of transmission to the community. Establishing rapport and using translators is a good move to allow for community engagement, allowing for proper population diagnoses and priorities.
Another component within the PHN standards that could be instrumental in this plan is outcomes identification. This component requires the PHN to identify anticipated outcomes for a plan centered on population diagnoses and priorities (ANA, 2008). The team should use their clinical knowledge and experience to determine plan outcomes after creating a rapport and collaborating with the healthcare consumer or the Afghans. This will help in providing individualized care and delineate what is to be accomplished and by when. Moreover, increased cooperation and involvement of the Afghans in the care process will help measure your plan's effectiveness and help reduce further transmission and risk to others.
References
American Nurses Association (ANA). (2008). Standards of Public Health Nursing Practice. https://archive.dialogue4health.org/phip/CHPHLI/PDFs12_13_10/Standards_of_PHN_Practice_2007.pdf
Phares, C. R., Liu, Y., Wang, Z., Posey, D. L., Lee, D., Jentes, E. S., … & Marano, N. (2022). Disease Surveillance Among US-Bound Immigrants and Refugees—Electronic Disease Notification System, United States, 2014–2019. MMWR Surveillance Summaries, 71(2), 1. https://dx.doi.org/10.15585%2Fmmwr.ss7102a1