Practicum Journal: Authority
Journaling provides a valuable tool for recording, reflecting on, and reviewing your learning. This approach provides an opportunity for you to "connect the dots" and observe the relationships between and among activities, interactions, and outcomes.
Unlike a personal journal of thoughts and feelings, this leadership journal is a record of your activities, assessments, and learning related to this academic experience.
Journal entries should include a record of the number of hours spent with your nurse leader each week.
Write a journal entry of 750-1,500 words on the subject of authority, including the following: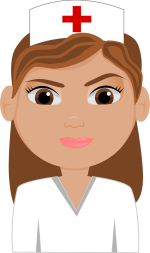 Order a plagiarism-free paper with us !
USE COUPON FIRST15 and get 15% discount.
Practicum Activities Reflection: Provide observations and thoughts on the activities in your practicum setting during Weeks 3-4.
Application of Leadership: Reflect on how change management is handled in your professional life. How is this related to strategic management principles? Explain your answer and provide an example.
Practicum Project Preparation: Explain how your project goals align with the mission and vision of your organization, as well as with the organizational needs. Is it important that these align? Provide your rationale.
Leadership Video Reflection: Reflect on at least two things you learned from the "Servant Leadership – Issue of Authority" video.
Use the "Leadership Journal Template" to complete this assignment.
Solution
In my view, nurse leaders, directors, instructors, and bedside staff are examples of servant leaders in the healthcare context. They all have one thing in common: they consistently put other people's needs ahead of their own. Being a team leader is challenging since each team member brings their own unique perspective to the table. According to Aij and Rapsaniotis (2017), a leader's consistency in teaching/learning is an ideal technique for producing professional nurses who are eager and capable of reforming the healthcare environment to achieve higher levels of quality and safety. In order to generate a feeling of trust, a leader must establish a relationship with their workforce. Over the previous two weeks, the writer has spent eight hours at her practicum site, divided into two days with her preceptor. There are several opportunities to learn and perceive things in a new light when spending time with my preceptor as he goes about his day with his staff. During my week three and four observations, I saw hospital professionals work together as a team to negotiate a high-stress situation, plan, and fix the issue with little impact on patients and staff.
Application of Leadership
Nurse leaders are critical in ensuring the effectiveness of change implementation. Notably, some other employees are opposed to the transformation process since their opinions are divergent. Specific individuals may believe that the change would risk their job security and will do everything possible to resist it. The nurse leader should intervene at this moment and involve the other workers, ensuring that they understand why the adjustment is essential. This will help mitigate any opposition to the adjustment.
Additionally, a nurse leader makes all necessary resources accessible to assist in the change process. Typically, the change process requires several resources, including continual training and a significant amount of time to ensure that all stakeholders understand the method. As a leader, the nurse's responsibility is to ensure that all necessary resources are readily available to implement change (Bianchi et al., 2018). Additionally, the nurse leader exhibits leadership characteristics and ensures that all stakeholders in the change work cooperatively to accomplish the change objective. To ensure the effectiveness of the change process, the leader must set an example and create clear goals and approaches. This also entails continuous assessments to determine if more training or development is necessary.
Change has an influence on healthcare organizations in a variety of ways. The following things are included in this list: Change increases the institution's overall quality and safety. When it comes to patient care, the measurement of quality is by the services provided to them. If a positive change occurs, patients will get better treatment and feel more secure inside the business. The change also offers the additional advantage of decreasing a healthcare institution's operating costs. This is especially true when the primary goal of the transformation process is to reduce expenses (Wanser, 2018).
Practicum Project Preparation
In my perspective, developing connections is critical to a leader's success. The majority of life's success comes from just showing up and being there. There's a lot to be said about making eye contact with employees, colleagues, and employers during meetings or other interactions. As a leader, I must be able to speak out and utilize my voice effectively. Furthermore, I believe that cooperation is essential and that when done right, I can leverage those connections to achieve success. My tenacity has also benefited both my team and the patients we serve. Several times in my professional experience, I've had the opportunity to contribute to the achievement of others. One of my proudest achievements has been assisting others in developing their careers, whether via education, certification, or advancement within the organization's leadership. True leadership is acting in the service of others, listening to and supporting them. When done correctly, this results in a mutually beneficial relationship in which people achieve excellent outcomes not just for themselves but also for the department.
Video Reflection
The authority movie taught me that the perception of authority is always negative. As the speaker outlines the relationship between authority and management, authority is typically seen in the traditional workplace as someone who leads others owing to their position or title. Managers are given tremendous authority in order to accomplish company goals. Organizations should utilize authority to earn the confidence of their subordinates in order to inspire them to perform productively for you. The objective of the operating room is to provide safe, superior, and effective care (Redaelli, 2018). Second, the film discussed trust in more depth, emphasizing the need for trust in accepting informal rather than formal authority. When you are a servant leader among nurses, your work environment may function more effectively when you and those who work for or with you have trust in one another (Hamouda and Al Nagshabandi, 2018).
Conclusion
"Authority is a fantastic gift for someone who is in a position of direct influence over others," ends this week's leadership diary. Nurses should be mindful of their influence over the people they work with and for. Nursing leaders should use their positions of authority to encourage new and beginning nurses to contribute positively to the profession and the profession itself. Nursing leaders that adopt a servant leader mindset may be better able to effectively motivate other nurses to put others first and provide an example for others to follow.
References
Aij, K. H., & Rapsaniotis, S. (2017). Leadership requirements for Lean versus servant leadership in health care: a systematic review of the literature. Journal of Healthcare Leadership, 9, 1.
Bianchi, M., Bagnasco, A., Bressan, V., Barisone, M., Timmins, F., Rossi, S., … & Sasso, L. (2018). A review of the role of nurse leadership in promoting and sustaining evidence-based practice. Journal of Nursing Management, 26(8), 918-932.
Hamouda, G. M. H., & Al Nagshabandi, E. A. H. (2018). The perception of emotional intelligence self-assessment among nursing students. Am J Nur, 7(5), 173-177.
Redaelli, I. (2018). Nontechnical skills of the operating theatre circulating nurse: An ethnographic study. Journal of advanced nursing, 74(12), 2851-2859.
Wanser, L. M. (2018). Change in Healthcare Facilities: A Qualitative Study (Doctoral dissertation, Northcentral University).