Discussion response
Martha Alex
healthcare has become the most debated issue in the US and this is because healthcare impacts everyone (Laureate Education (Producer). (2018). Covid 19 has recently become the most debated health issue. COVID-19 is an illness caused by the coronavirus (World Health Organization, 2020). The virus is spread through droplets in the air from coughing or sneezing (World Health Organization, 2020). COVID-19 has impacted the world globally and more importantly has impacted the way we as nurses are providing care to patients and the way patients are receiving care.
Not only has COVID-19 changed the way nursing care is provided across the board but it has dramatically changed the way care is provided in the emergency room setting. New policies and procedures are being unveiled daily in my facility for the emergency room. Our patients are now being isolated into separate rooms based on their symptoms, treatment regimens have had to be restructured for those with possible COVID-19 virus, and intense screenings and testing has become part of the normal life in the emergency room in my facility. It is now in our policy that we cannot do nebulizer treatments on patients with suspected or confirmed COVID-19 due to the risk of aerosolizing the virus despite the benefits the patient could have from the treatment.
To respond to the COVID-19 pandemic in my facility, new policies and procedures have been implemented. The issues in the health industry are only going to get extreme, so everyone needs to know what is going on in the health sector (Laureate Education (Producer). (2015). Major changes that have occurred in our emergency department include that all healthcare team members must wear approved N95 masks with all patient interactions regardless of COVID status. Additionally, SSM health has instituted policies that require all patients to undergo COVID-19 testing prior to any scheduled procedure, plexiglass barriers at all check-in and registration areas, and masking for all patients, visitors, and employees (SSM Health, n.d.). One other policy that has been instituted in my emergency department is the use of a UV light system to sanitize the used N95 masks or other personal belongings such as stethoscopes, badges, or pens that have been exposed to the COVID-19 virus. Penn Medicine (2020) shows that UV light has been successful in destroying the DNA and replication of the COVID-19 virus making it so that the mask may be reused. We are now required to sanitize our N95 masks after each COVID-19 patient and at the end of each shift.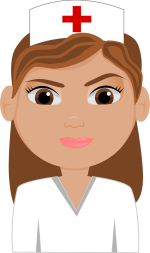 Order a plagiarism-free paper with us !
USE COUPON FIRST15 and get 15% discount.
References
Laureate Education (Producer). (2015). Leading in Healthcare Organizations of the Future [Video file]. Baltimore, MD: Author.
Laureate Education (Producer). (2018). The Healthcare Environment [Video file]. Baltimore, MD: Author.
Solution
Review of Current Healthcare Issues
Responding to Martha Alex
The preparedness of a healthcare facility is crucial to responding to the COVID-19 pandemic and it is vital to ensure adequate personnel and supplies, training staff on clinical management and control for COVID-19 and infection control, activating triage procedures, and prioritizing care. According to Raucci et al.(2021), emergency departments are at the forefront,  serving a primary and essential function in the identification of patients suspected to have covid-19  and their early isolation and provision of urgent medical care. Hospitals and particularly the emergency department must be consistently resilient to emergencies in terms of nurse and medical staff, equipment, and flexibility.
Emergency department staff, including nurses, have a huge responsibility in the COVID-19 pandemic. The surge in COVID-19 cases has put emergency staff at risk of potential contamination. Emergency staff workers have to offer early triage and management of individuals with confirmed or suspected infection. Hospitals and other healthcare facilities' emergency departments have to do all they can to prevent emergency departments from spreading COVID-19 (Freund, 2020).
According to Thobaity, Alshammari, (2020) excellent management of the pandemic depend on healthcare providers' level of preparedness, including nurses.  Be it in disasters or daily routines, nurses are at the forefront and have the responsibility of holistically caring for all patients. Since nurses are the largest group of health professionals, they have a vital role in healthcare systems.  The roles in the treatment of COVID-19 patients include triaging patients along with detecting patients with suspected infections;   dealing with relatives,  assisting in decontamination and coordination with other providers;   and providing necessary emergency and providing care to patients suspected to have COVID-19 with precaution. During the pandemic, nurses have to need to satisfy patients and families, and therefore, they need to be well equipped with the necessary skills and knowledge in the management of crises involving triaging, decontamination, psychological support, clinical treatment, and isolation (Thobaity & Alshammari, 2020).
References
Freund, Y. (20200. The challenge of emergency medicine facing the COVID-19 outbreak. European Journal of emergency medicine, 7(3), 155. doi: 10.1097/MEJ.0000000000000699
Raucci, U., Musolino, A. M……. Raponi, M. (2021). Impact of the COVID-19 pandemic on the Emergency Department of a tertiary children's hospital.  Italian Journal of Pediatrics, 47, 21.
Thobaity, A. A., & Alshammari, F. (2020). Nurses on the Frontline against the COVID-19 Pandemic: An Integrative  Review. Dubai Medical Journal, 3, 87-92. DOI: 10.1159/000509361