NURS – 6053N
Module 3: Leadership (Weeks 4-6)
Discussion 1: Leadership Theories in Practice.
A walk through the Business section of any bookstore or a quick Internet search on the topic will reveal a seemingly endless supply of writings on leadership. The formal research literature is also teeming with volumes on the subject.
However, your own observation and experiences may suggest these theories are not always so easily found in practice. Not that the potential isn't there; current evidence suggests that leadership factors such as emotional intelligence and transformational leadership behaviors, for example, can be highly effective for leading nurses and organizations.
Yet, how well are these theories put to practice? In this Discussion, you will examine formal leadership theories. You will compare these theories to behaviors you have observed firsthand and discuss their effectiveness in impacting your organization.
To Prepare:
• Review the Resources and examine the leadership theories and behaviors introduced.
• Identify two to three scholarly resources, in addition to this Module's readings, that evaluate the impact of leadership behaviors in creating healthy work environments.
• Reflect on the leadership behaviors presented in the three resources that you selected for review.
By Day 3 of Week 4
Post two key insights you had from the scholarly resources you selected. Describe a leader whom you have seen use such behaviors and skills, or a situation where you have seen these behaviors and skills used in practice. Be specific and provide examples. Then, explain to what extent these skills were effective and how their practice impacted the workplace.
Solution
Nurse leadership behaviors have an influence on the development of a healthy workplace environment for nurses. The two critical insights that I have recognized from the articles and course textbook include leaders being essential for the future of nursing and healthcare reforms through transformational leadership, and possession of emotional intelligence. The reforms in healthcare that will define the future of the sector implore leaders to have a transformational approach that aligns closely with emotional intelligence (Marshall & Broome, 2017). Leaders must be emotionally intelligent to appreciate their feelings and emotions together with those of others and regulate them positively, especially when making critical decisions (Raghubir, 2018). Emotional intelligence facilitates a positive and interactive work environment that motivates nurses to offer quality care to patients and enhance outcomes.
A situation where I have experienced the use of leadership skills and behaviors that create a healthy work environment is in our practice where the nurse manager deals with shift nurses in an encouraging and positive way despite mistakes and errors that one makes. The manager implored on the nurses to ensure that they follow the laid down protocols when dealing with medication administration to avoid potential errors. The manager never criticizes the errors but implores nurses to follow processes while also committing to enhancing care. The manager listens and reasons with the workers to ensure that all make the right decisions irrespective of the situation and urgency.
Intentional learning, experience, insight and coaching as well as mastery of wisdom are critical to the development of leadership skills. The leadership skills that the nurse manager applied were significantly effective in enabling her to understand the issues and concerns that nurses have which may increase their susceptibility to errors (Suratno et al., 2018). The leader's skills in open communication and active listening motivated the nurses and had a substantial effect leading to change in their behaviors. These approaches established a better and positive workplace culture for the nurses and other healthcare professionals.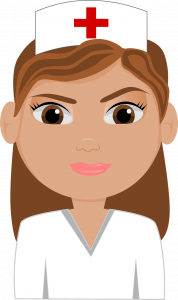 Order a plagiarism-free paper with us !
USE COUPON FIRST15 and get 15% discount.
References
Marshall, E., & Broome, M. (2017). Transformational leadership in nursing: From expert
clinician to influential leader (2nd ed.). New York, NY: Springer.
Raghubir, A.E. (2018). Emotional intelligence in professional nursing practice: A concept review
using Rodgers's evolutionary analysis approach. International Journal of Nursing Sciences. DOI: 10.1016/j.ijnss.2018.03
Suratno, K., Kusrini, K., & Ariyanti, S. (2018). The Relationship between Transformational
Leadership and Quality of Nursing Work Life in Hospital.  International Journal of Caring Sciences, 11(3), 1416-1420.