Assignment 2: Study Plan NRNP 6665
Based on your practice test question results, and considering the national certification exam, summarize your strengths and opportunities for improvement. Note: Your grade for this Assignment will not be derived from your test results but from your self-reflection and study plan.
Create a study plan for this quarter to prepare for the certification exam, including three or four SMART goals and the tasks you need to complete to accomplish each goal. Include a timetable for accomplishing them and a description of how you will measure your progress.
Describe resources you would use to accomplish your goals and tasks, such as ways to participate in a study group or review course, mnemonics and other mental strategies, and print or online resources you could use to study.
Solution 
Assignment 2: Study Plan NRNP 6665
            Based on the practice test question results, I have realized that my strength is in clinical competence. I have shown ability to perform and act in various real-life situations and so, I am looking forward to skill-based practical exams to help me hone my skills. Essentially, the current health care is highly complex and requires quick decisions and care to ensure patient well-being. As such, tapping on my strength in clinical competence will be crucial in navigating the complex and evolving health care system (Adib Hajbaghery & Eshraghi Arani, 2018). In regard to the national certification exam, I acknowledge that this exam will ensure that I have requisite education, skills, and experience for patient care and improving health outcomes. Therefore, the opportunity to improve on this exam includes creating study plan, effective study strategies, building confidence, reducing anxiety, developing test-taking skills, and ensuring time management. These skills are crucial and resourceful for success. Once I have mastered these skills, I will most likely learn the subject materials effectively and enhance my opportunity of passing the certification exams.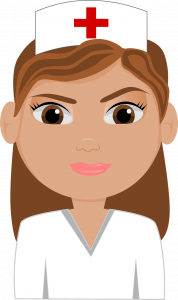 Order a plagiarism-free paper with us !
USE COUPON FIRST15 and get 15% discount.
Study Plan with SMART Goals
| | | |
| --- | --- | --- |
| | Smart Goals | How to Achieve SMART Goals |
| Specific | I want to enhance my overall performance to pass my certification exam and become certified registered nurse. | Develop a study plan using my set target, study materials, and knowledge about myself. |
| Measurable | I will earn credit pass or better in my certification exams. | Start studying for the exam and improving on my weak areas. |
| Attainable | I will meet with my instructor once a week to help me focus on my weak areas. | Ensuring one-on-one interaction to ensure proper guidance on how to play to my strengths. |
| Relevant | I would like to focus on myself and behaviors and not the things above my control. This will help me to remain focused and pass my certification exam, which will open new doors for me. | Look at my past successes, test-taking skills, and failures. This will help me clearly recognize what has worked for me and what has not worked. |
| Time-Based | I still have three months to certification exam. This provides sufficient time to prepare and also meet with my instructor and decide if more steps are appropriate. | Update and revise on the areas that need more effort. |
Resources to Accomplish Goals and Tasks
Different resources will be used to achieve my goals and tasks. One of the resources includes study group which is essential in encouraging creative thinking and building effective communication skills, which are crucial in nursing practice (Yusuf et al., 2019). The other strategy is to use mnemonic strategy to help in enhancing memory on critical information. This technique is essential in connecting the new learning to the past knowledge by use acoustic cues and visuals (Dresler et al., 2017). Finally, online resources such as documents on Internet and web pages can be used to provide valuable information.
References
Adib Hajbaghery, M., & Eshraghi Arani, N. (2018). Assessing nurses' clinical competence from their own viewpoint and the viewpoint of head nurses: A descriptive study. Iran Journal of Nursing, 31(111), 52-64. http://ijn.iums.ac.ir/article-1-2628-en.html
Dresler, M., Shirer, W. R., Konrad, B. N., Müller, N. C., Wagner, I. C., Fernández, G., … & Greicius, M. D. (2017). Mnemonic training reshapes brain networks to support superior memory. Neuron, 93(5), 1227-1235. https://doi.org/10.1016/j.neuron.2017.02.003
Yusuf, Q., Jusoh, Z., & Yusuf, Y. Q. (2019). Cooperative Learning Strategies to Enhance Writing Skills among Second Language Learners. International Journal of Instruction, 12(1), 1399-1412. https://eric.ed.gov/?id=EJ1201198