NUR-665E Nursing Education Practicum
Nursing Education Practicum Documentation
(NEPD) Form: Competency 3
Assessment Description
The "Nursing Education Practicum Documentation (NEPD) Forms" provide weekly, competency-based documentation of clinical practicum activities and are utilized by learners to communicate practicum experiences to course faculty. Be sure to read the instructions on the forms for information on how to complete the assignment before you begin.
Using the "Nursing Education Practicum Documentation (NEPD) Form: Competency 3," write goals for what you will accomplish in this topic and how you will evaluate your accomplishments. The NEPD form uses the nursing process and follows the format of a nursing care plan, so this should be familiar to you.
APA format is not required, but solid academic writing is expected.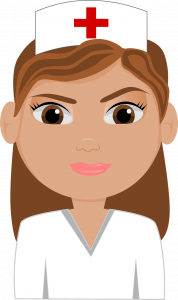 Order a plagiarism-free paper with us !
USE COUPON FIRST15 and get 15% discount.
This assignment uses a rubric. Please review the rubric prior to beginning the assignment to become familiar with the expectations for successful completion.
You are not required to submit this assignment to LopesWrite.
Attachments
NUR-665E-RS-NEPD Form-Competency3
Directions: Complete the documentation form. Type in your response in the unshaded box below each question. The form will expand for as long as you type. The purpose of this assignment is to document meeting the competency and to promote deep reflection on your practicum activities. Consider reviewing course textbooks: Certified Nurse Educator Review Book: The Official NLN Guide to the CNE Exam and NLN Core Competencies for Nurse Educators: A Decade of Influence for suggested practicum activities.
Solution
Weeks
5and6
Nurse Educator Competency 3: Use Assessment and Evaluation Strategies.
 
Learner name:Date(s):
Complete this section before you begin the weeks clinical.
Learning Goals: What do you want to accomplish for Competency 3:Use Assessment and Evaluation Strategies?

Be sure your goals are specific, measurable, achievable, relevant, and time-bound (S.M.A.R.T. goals).

Some goals should reflect higher cognitive learning levels in Bloom's taxonomy.

My goal/s for this competency is/are to:

v  To implement positive ways of receiving feedback from the patients within three weeks of my practicum.

v  To prevent factors that might limit the elderly from sharing their life experiences.

v  To report a fall reduction among patients by 40% at the end of my practicum.

v  To prevent patient injury and harm associated with fall events and enhance patient safety.

v  To involve staff in implementing a safety culture.

Resources and Strategies: What type of resources or strategies will you utilize to accomplish your learning goals?  Include both human and material resources.
The resources (human and material) and strategies I need to meet my weekly goal are:

v  Health records from patients

v  Internet access

v  Reading more information about the family to enlighten more on good how communication affects the patient.

v  Computer

v  Information technology specialist.

Measurement: How will you know that you have accomplished your learning goal(s)? What criteria will you use to measure this?
The criteria I will use to measure my goals are:

v  My ability to use modern technology to communicate with patients.

v  My ability to communicate effectively with patients from diverse backgrounds using common language concerning their medical situations to understand their health conditions and examine the likelihood of falls.

v  My ability to interact, communicate and monitor patients' conditions without meeting them physically.

Complete this section after you complete the weeks' clinical.
Evaluation: Did you meet your goal? What did you accomplish that you can use as evidence that you met your learning goals?

Did you meet your goal? Why or why not?

Yes, I met my objective outline.

Reflect on Competency 3, analyzing your practicum experiences: Be sure to connect your experiences directly to the competency.
Reflection:

My practicum experience and the value it added to my practice as a nurse would always be a reason to keep me looking for more information about dealing with the aged in the community. North Carolina Assisted Facility has been home away from home because I have adapted to stay with the patients in the facility and meet their needs.

The quality of the information received from the patients is important in designing the best care that patients in this facility would need. Many patients need to be happy and share the experiences they had in life. However, from the communication that a nurse develops with that patient, they create a bond that allows a nurse to offer the best service required by the patients. On most occasions, I would always keep my patients happy and join them in games to allow them to feel that sense of belonging they lack at their age. For the time that I was undertaking my practicum at the facility, I was able to learn that falls are the leading cause of injury and death for older adults who have Dementia (Stevens & Lee, 2018). Increased impaired judgment coupled with a decline in sensory perception contributes to these falls. Dementia, a form of mental illness, incapacitates the old, leading to death. The increase in the number of patients suffering from such infection increased the attention given to each new patient administered in the facility.

Keeping patients in an Assisted living facility requires the input of everyone in a community. Developing the practice of fall prevention in society influences increased participation of the society in exercises that favor fall prevention. This further affects care given to patients having an increased risk of falling. While many measures have been put in place to reduce falls among these patients, it is undeniable that mental diseases have been having a great effect on the community as illustrated by Florence et al., (2018).

Assessing patients at the facility enabled me to develop various strategies that would be effective in solving the coted problem among the assisted living. For instance, the arrangement of adequate lighting for patients reduces instances of falling among patients. Studies have shown that old-aged diseases can damage the visual system, which might cause illusions and delusions. Therefore, ensuring that a home has enough lighting improves the vision of these patients (Stevens& Lee,2018). Besides, effective lighting in each room will be reducing visual difficulties. Aged patients can misinterpret what they see. For instance, they can confuse shadows in the room to be of people, which might lead to them feeling help might be around anytime. In such situations, reducing dark areas and shadows is essential.

Besides, I was able to understand that patients in assisted living homes show a high likelihood of distress in an unfamiliar environment, which leads to worsening of conditions. Home-based care has been essential in ensuring a supportive environment. The home caregivers have effectively skilled that allows them to understand the behavior of these patients. The caregivers will understand the sleeping span of these patients and their eating habits. Such information can be significant in designing individual care goals for each dementia patient. Therefore, the value of care and achievement of the supportive environment comes from skilled caregivers that further triggered my interest in advancing my studies on dealing with the assisted living population in the community.

In assessing and evaluating assisted living patients, pain is one of the factors that relay more information about the situation of these people. The patients are restless because it is linked to impaired morbidity and physical functioning. Troubled patients will try to find ways to manage their pain by moving around or calling for help when they could. Besides, sleeping and mood disorders are associated with higher pain levels. These patients would tend to face more difficulties engaging fully in various intervention programs. Managing pain among these people is essential in reducing restlessness, which might also lead to falling. Sherrington et al., (2017) reveal that managing pain measures like giving painkillers under challenging situations or inducing sleep among these patients play an imperative role in solving risking conditions that might lead to falling. However, in a most difficult situation, the realization of pain among these people might be challenging because they might not be able to communicate the feeling.

Clinical hours completed this topic:

Total clinical hours completed to date:
References
Florence, C. S., Bergen, G., Atherly, A., Burns, E., Stevens, J., & Drake, C. (2018). Medical costs of fatal and nonfatal falls in older adults. Journal of the American Geriatrics Society, 66(4), 693-698.https://doi.org/10.1111/jgs.15304
Sherrington, C., Michaleff, Z. A., Fairhall, N., Paul, S. S., Tiedemann, A., Whitney, J., … & Lord, S. R. (2017). Exercise to prevent falls in older adults: an updated systematic review and meta-analysis. British journal of sports medicine, 51(24), 1750-1758.https://doi.org/10.1016/j.amepre.2018.04.035
Stevens, J. A., & Lee, R. (2018). The potential to reduce falls and avert costs by clinically managing fall risk. American journal of preventive medicine, 55(3), 290-297.https://bjsm.bmj.com/content/bjsports/51/24/1750.full.pdf