SOAP Note Analysis
Instructions
Using evidence-based resources, answer the following questions and support your answers using current evidence from the literature:
Analyze the Subjective Portion of the Note: List additional information that should be included in the documentation.
Analyze the Objective Portion of the Note: List additional information that should be included in the documentation.
Is the Assessment Supported by the Subjective and Objective Information? Why or Why Not?
Would Diagnostic Tests Be Appropriate for This Case, and How Would the Results Be Used to Make a Diagnosis?
Would You Reject/Accept the Current Diagnosis? Why or Why Not?
Identify Three Possible Conditions as Differential Diagnoses for This Patient. Explain Your Reasoning Using References from Current Evidence-Based Literature.
SOAP Note to be Analyzed:
GENITALIA ASSESSMENT
Subjective:
Chief Complaint (CC): "I have bumps on my bottom that I want to have checked out."
History of Present Illness (HPI): AB, a 21-year-old WF college student, presents with painless and rough external bumps on the genital area. She reports being sexually active with multiple partners in the past year. Initial sexual contact at age 18. No abnormal vaginal discharge. Duration of the bumps is uncertain but noticed about a week ago. Last Pap smear exam three years ago showed no dysplasia. History of chlamydia infection two years ago, treated successfully.
Past Medical History (PMH): Asthma.
Medications: Symbicort 160/4.5mcg.
Allergies: No known drug allergies (NKDA).
Family History (FH): No history of breast or cervical cancer. Father has hypertension (HTN), and mother has HTN and GERD.
Social History: Denies tobacco use, occasional alcohol consumption, married with three children (1 girl, 2 boys).
Objective: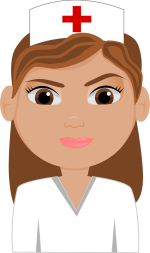 Order a plagiarism-free paper with us !
USE COUPON FIRST15 and get 15% discount.
Vital Signs (VS): Temp 98.6; BP 120/86; RR 16; P 92; Height 5'10"; Weight 169 lbs.
Cardiovascular: Regular rate and rhythm (RRR), no murmurs.
Respiratory: Clear to auscultation (CTA), symmetrical chest wall.
Genital Examination: Normal female hair pattern distribution; no masses or swelling. Intact urethral meatus without erythema or discharge. Perineum intact. Pink and moist vaginal mucosa with present rugae. Positive for firm, round, small, painless ulcer noted on the external labia.
Abdomen: Soft, normoactive bowel sounds, negative rebound, negative Murphy's, negative McBurney.
Diagnostics: HSV specimen obtained.
Assessment:
Primary Diagnosis: Chancre.
Solution