Policy Organization
Topic: Select a state or federal law or regulation related to patient safety that has been implemented within the last five years requiring hospitals or any other health care organizations to change the way they manage the delivery of care. Discuss the changes that have occurred because of this law or regulation.
Additionally, discuss the technology associated with either your selected law/regulation or a similar one. Are there ethical dilemmas that have resulted from technology changes when delivering care to patients or patient safety? Explain the dilemmas and how they might be resolved.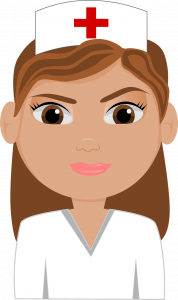 Order a plagiarism-free paper with us !
USE COUPON FIRST15 and get 15% discount.
Response 1: Samantha
In 2019, the state of CA passed Bill 227 that focuses on the already in-place state mandated staffing ratios, in turn enhancing the safety of patients. Larson (2019) wrote an article regarding this implementation, explaining that the legislation includes a more strict monitoring of hospitals with visits to check compliance of the mandated ratios, and if a facility is found to be non-compliant, they can be financially punished with fines. It is noted in the article that some facilities repeatedly ignore the safe staffing patient ratios, in turn putting their patients at risk. With this Bill 227, action was to be put into play to help uphold these important ratios.
Although this legislation passed in 2019, things took a different turn when the COVID19 pandemic hit. Dembosky (2020) wrote an article posted by NPR online that explains how the Governor adjusted things in December of 2020 so that hospitals in California could assign more patients to their nurses than previously restricted by the staffing ratios. This was done to address the growing number of admissions related to COVID19 and to address inadequate staffing. Patient care management can be severely impacted when additional patients are added to a nurse's assignment and perhaps tasks might fall through the cracks, despite the RNs best efforts. There are only so many hours in a shift and a nurse can only do so much.
In regard to technology, the work flow of those staffed can be impacted on available tech equipment. If there are not enough resources available to meet the needs of staff and patients, safety can also be impacted. Safe staffing, especially in the face of the pandemic suges provides an interesting ethical dilemma – do you honor the safe staffing ratios in place and leave some patients not admitted because you don't have a nurse to take assignment? Or do you bypass the ratios and assign additional patients to your nurses' workloads, possibly creating situations where patient care will be compromised and less safe? Do you hire additional staff to address the surge? How is time for training factored in and what if there aren't adequate applicants or travelers available?
Response 2: Karen
The No Surprises ACT (NSA) protects individuals from receiving a "surprise bill" after receiving emergency care and or non-emergency care from out-of-network providers at in-network facilities and air ambulance services from out -of-network providers (CMS, 2022). Prior to the No Surprises Act, consumers could receive a bill from the out-of-network service providers for the remainder of the balance that their insurance does not cover due to out-of-network costs (CMS, 2022).
Technology has improved healthcare quality, safety and has decreased wait times for patients receiving service (Alotaibi & Federico, 2017). Computers have made patient information and patient data to be easily shared with a few keystrokes. Patient information can be shared quicker than ever before.  Ethical dilemmas such as patient information being shared and data breaches, are more frequent and can cause ethical dilemmas. Leaving computers unattended and sharing patient information with other nurses or healthcare workers can affect patient safety (Alotaibi & Federico, 2017).  For example, a famous basketball player is injured and taken to a hospital and the information is discovered by the clerk through insurance check verification form an outside service provider. This can affect patient safety and confidentiality if the individual checking insurance leaks the information to the public. This can be avoided by remembering that all patient information shared to individuals who are not included in the patient's care is a HIPPA violation that can receive financial and or criminal penalties.
ORDER A PLAGIARISM-FREE PAPER HERE
Solution
Reply1: Samantha
I agree with you that the COVID 19 pandemic exposed significant shortcomings of the nursing staffing ratio laws, such as the laws that are normally being utilized in the state of California. Over the years, scholarly studies have highlighted that improving nurse staffing ratios can play a significant role in enhancing the safety of patients in a healthcare facility. Healthcare facilities with adequate nurse staffing ratios are therefore able to take care of the patients more attentively and address the healthcare needs of patients while assuring them of the best outcomes. However, unplanned challenges such as a Covid 19 have shown major shortcomings in the staffing ratio laws in that high demand for nurses coupled with nursing staffing ratios laws can result in significant challenges for healthcare facilities in that   Healthcare facilities can lack sufficient applicants to fill different nursing positions (Lasater et al., 2020).
References
Lasater, K. B., Aiken, L. H., Sloane, D. M., French, R., Martin, B., Reneau, K., Alexander, M., & McHugh, M. D. (2020). Chronic hospital nurse understaffing meets COVID-19: an observational study. BMJ Quality & Safety, 30(8), 639–647. https://doi.org/10.1136/bmjqs-2020-011512
Reply 2: Karen
I agree with you that the introduction of technology such as electronic healthcare systems and other systems, which allow the ease of sharing of patient data, has helped enhance communication in healthcare facilities while also decreasing wait times for patients, especially in emergency care. However, the main shortcomings of technology relate to the privacy and confidentiality of patient information. Healthcare facilities have to invest a lot of resources in training healthcare practitioners on ways of protecting the privacy and confidentiality of patients and preventing the address of vital patient information by third parties through different security measures such as having strong passwords. The use of security systems and other approaches to educate healthcare practitioners on the importance of maintaining the security of technological systems implemented in healthcare can therefore help healthcare facilities not only to avoid fines as a result of HIPPA violations but to maintain trust with patients (Fatima & Colomo-Palacios, 2018).
References
Fatima, A., & Colomo-Palacios, R. (2018). Security aspects in healthcare information systems: A systematic mapping. Procedia Computer Science, 138, 12–19. https://doi.org/10.1016/j.procs.2018.10.003