To complete:
Write a 1- to 2-page paper that addresses the following:
Describe the population health problem in terms of person, place, and time.
From the primary research literature and Healthy People 2020, briefly explain the significance of this health problem.
Include your preliminary research question or hypothesis.
Solution
Assignment 1: Selecting a Population Health Problem
Population health problems continue to drive disparities in healthcare provision in the country across the care and age continuum. These problems impact a host of individuals and leading to the need to develop effective interventions based on research evidence. A population health problem of public concern is the prescription drug overdose, commonly referred to as the opioid crisis. The purpose of this paper is to describe prescription drug overdose as a health problem and its significance based on existing literature and Healthy People 2020.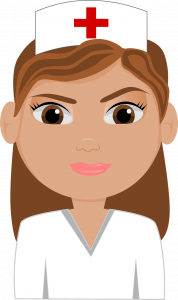 Order a plagiarism-free paper with us !
USE COUPON FIRST15 and get 15% discount.
Prescription Drug Overdose: Opioid Crisis
The drug overdose epidemic has claimed over 750,000 lives since 1999. The U.S DHHS (2021) asserts that two out of three drug overdose death involve the use of an opioid. The problem began in 1990s when pharmaceutical firms reassured the country that individuals will not be addicted to opioid pain killers leading to healthcare providers beginning to prescribe these drugs at higher rates (Nam et al., 2018). The rise in opioid prescription led to widespread misuse of the drugs and non-prescriptions ones. Studies would later reveal that the opioids could be highly addictive (Nam et al., 2018). The Health and Human Services Department declared the issue a public health emergency. Recent figures show that over 70,000 people died from drug overdose in 2019.
The problem affects individuals who use the pain killers as non-prescription drugs as a source of drug addiction. Experts opine that since the start of the COVID-19 pandemic, there is a rise in substance abuse and drug overdose. The restrictive measures to contain the spread of COVID-19 led to increased boredom which in turn increased the risk of substance abuse, including use of opioids. The National Institute on Drug Abuse (2021) asserts that misuse of and addiction to opioids, heroin and synthetic drugs like fentanyl, is a critical national issues that impacts public health and social as well as economic welfare of the affected individuals. The Centers for Disease Control and Prevention (CDC) projects that the opioid crisis costs the country over $78 billion each year. These include cost of healthcare, productivity losses, treatment for addiction, and involvement of individuals with the criminal justice system.
Significance of the Problem
The American Medical Association (AMA) (2021) observes that drug-associated overdose and death epidemic is worsening despite efforts to address the prescription drug overdose problem. According to the Healthy People 2020 (2021), substance abuse that entails use of drugs, alcohol or both leads to a host of destructive social aspects that increase health disparities. These include disruptions in families, financial difficulties and lost productivity. The problem is significant because it causes failure in school, a surge in crime, and domestic violence as well as child abuse. The opioid crisis implies that more individuals become addicts leading to mental health challenges and the need for treatment interventions. These individuals also become more susceptible to sexually transmitted infections, including HIV, and a rise in suicide and homicide cases (Liang & Shi, 2019). Efforts by CDC (2021) through programs like "Prevention for States" focus on providing sufficient resources and support to states to advance interventions aimed at preventing overdose of prescription drugs. Overdose of these drugs causes deaths, increases susceptibility to harm and injuries from a host of areas, including road safety issues.
Preliminary Research Hypothesis/Question
The preliminary research question based on the selected issue is "What is the efficacy of the Prevention of States" program in reducing the prevalence of prescription drug overdose?"
Conclusion
The opioid crisis emanating from prescription drug overdose is a national public health issue that requires effective interventions. Stakeholders like nurses need to conduct more research to provide evidence-based solutions to the problem.
References
American Medical Association (AMA). (2021). Issue brief: Nation's drug-related overdose and death epidemic continues to worsen.https://www.ama-assn.org/system/files/issue-brief-increases-in-opioid-related-overdose.pdf
Centers for Disease Control and Prevention (CDC) (2021). Prevention for States.
https://www.cdc.gov/drugoverdose/states/state_prevention.html
Healthy People 2020 (2021). Substance Abuse.
https://www.healthypeople.gov/2020/leading-health-indicators/2020-lhi-topics/Substance-Abuse
Liang, D., & Shi, Y. (2019). Prescription drug monitoring programs and drug overdose deaths
involving benzodiazepines and prescription opioids. Drug and alcohol review, 38(5), 494-502.
Nam, Y. H., Shea, D. G., Shi, Y., & Moran, J. R. (2017). State prescription drug monitoring
programs and fatal drug overdoses. American Journal of Management Care, 23(5), 297-303.
National Institute on Drug Abuse (2021). Opioid Overdose Crisis.
https://www.drugabuse.gov/drug-topics/opioids/opioid-overdose-crisis
U.S. Department of Health and Human Services. (2021).  What is the U.S. Opioid Epidemic?
https://www.hhs.gov/opioids/about-the-epidemic/index.html