Diversity and Health Assessments
EB is a 68-year-old black female who comes in for follow-up of hypertension. She has glaucoma and her vision has been worsening during the past few years. She lives alone and is prescribed four hypertension medications (Hydralazine 50 mg PO Q8H, Metoprolol XL 200 mg PO Q12H, Lisinopril 40 mg PO daily, and HCTZ 25mg PO daily ). She brings in her medication bottles and she has some medication bottles from the previous year full of medications. She is missing one medication she had been prescribed and says she may have forgotten it at home. Her BP in clinic today is 182/99 with HR of 84.
To prepare:
Reflect on your experiences as a nurse and on the information provided in this week's Learning Resources on diversity issues in health assessments.
By Day 1 of this week, you will be assigned a case study by your Instructor. Note: Please see the "Course Announcements" section of the classroom for your case study assignment.
Reflect on the specific socioeconomic, spiritual, lifestyle, and other cultural factors related to the health of the patient assigned to you.
Consider how you would build a health history for the patient. What questions would you ask, and how would you frame them to be sensitive to the patient's background, lifestyle, and culture? Develop five targeted questions you would ask the patient to build his or her health history and to assess his or her health risks.
Think about the challenges associated with communicating with patients from a variety of specific populations. What strategies can you as a nurse employ to be sensitive to different cultural factors while gathering the pertinent information?
Post an explanation of the specific socioeconomic, spiritual, lifestyle, and other cultural factors associated with the patient you were assigned. Explain the issues that you would need to be sensitive to when interacting with the patient, and why. Provide at least five targeted questions you would ask the patient to build his or her health history and to assess his or her health risks.
Solution
Cultural Factors: Socioeconomic, Spiritual, Lifestyle
Embracing a patient's culture and beliefs is critical for achieving the best outcome. Culture refers to the ideas, customs, sexual orientation, and social behavior of a particular people or society (yuldashevna, 2020). All patients are unique based on their particular experiences and must be examined accordingly. Our job is to understand and respect our patients' cultures to provide proper care. Respecting your patient's culture will help you build exemplary communication and rapport. The socioeconomic position has an effect on health outcomes all over the world. Spirituality can also impact a patient's compliance with a medication regimen (Steinmetz, 2018). Fostering trust and open communication should be utilized to look at a client as a whole and identify any difficulties affecting their care.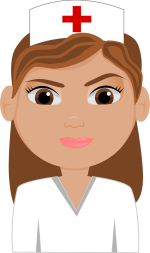 Order a plagiarism-free paper with us !
USE COUPON FIRST15 and get 15% discount.
Sensitive Issues
Many delicate problems must be addressed with the patient. Financial affairs are a complex subject, yet they are necessary to assess a patient's capacity to pay for medication. Is the patient refusing to take the drug as recommended because of the cost? Some patients will take their medicine every other day to last longer.
Another sensitive subject is the patient's level of education. Patient education must be assessed. African Americans are more likely to have insufficient health literacy due to their education, culture, and medical system. It's essential to be mindful of these statistics, but it's equally important not to belittle people based on their race (Ball et al., 2017).
Depending on culture and beliefs, the client must be analyzed as distinct. As seen by the high blood pressure and outdated medicine lingering in the cans, the client may not recognize the importance of taking the medication as prescribed. It is critical to educate patients on their degree of awareness without making them feel uninformed. The usage of terms and phrases that they might use to describe something should be evaluated (Kakar et al., 2021). Inquiring about the patient's knowledge of what you educate them is an excellent technique to ensure that they are getting the information in a manner that they comprehend.
Five Targeted Questions
How do you understand high blood pressure?
Can you tell me about your diet and nutrition status?
Do you always adhere to your entire prescription?
Can you afford to pay for medication on your own? Do you need support?
What are your beliefs when it comes to medication?
References
Ball, J. W., Dains, J. E., Flynn, J. A., Solomon, B. S., & Stewart, R. W. (2017). Seidel's Guide to Physical Examination-E-Book: An Interprofessional Approach. Elsevier Health Sciences.
Kakar, R., Combs, R., Ali, N., Muvuka, B., & Porter, J. (2021). Enhancing the design and utilization of asthma action plans through community-based participatory research in an urban African American community. Patient Education and Counseling, 104(2), 276-281.
Steinmetz, G. (2018). Introduction: Culture and the state. In-State/culture (pp. 1-50). Cornell University Press.
Vuldashevna, s. z. (2020). Creating a general cultural attitude towards the environment students as a factor in the development of a healthy lifestyle. academic research in educational sciences, (4).