In the modern era, there are few professions that do not to some extent rely on data. Stockbrokers rely on market data to advise clients on financial matters. Meteorologists rely on weather data to forecast weather conditions, while realtors rely on data to advise on the purchase and sale of the property. In these and other cases, data not only help solve problems but adds to the practitioner's and the discipline's body of knowledge.
Of course, the nursing profession also relies heavily on data. The field of nursing informatics aims to make sure nurses have access to the appropriate data to solve healthcare problems, make decisions in the interest of patients, and add to knowledge.
In this Discussion, you will consider a scenario that would benefit from access to data and how such access could facilitate both problem-solving and knowledge formation.
To Prepare:
Reflect on the concepts of informatics and knowledge work as presented in the Resources.
Consider a hypothetical scenario based on your own healthcare practice or organization that would require or benefit from the access/collection and application of data. Your scenario may involve a patient, staff, or management problem or gap.
By Day 3 of Week 1
Post a description of the focus of your scenario. Describe the data that could be used and how the data might be collected and accessed. What knowledge might be derived from that data? How would a nurse leader use clinical reasoning and judgment in the formation of knowledge from this experience?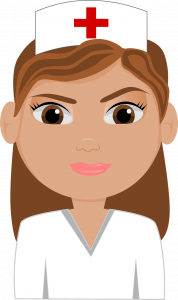 Order a plagiarism-free paper with us !
USE COUPON FIRST15 and get 15% discount.
Solution
Application of Data in Healthcare
            In the modern era, healthcare facilities are still experiencing several management issues daily. One of the most immeasurable difficulties experienced by healthcare facilities management is figuring out enough time a physician is ought to spend with a patient (Ahmad et al., 2017). Healthcare providers find it challenging when they have to spend with their patients while attending to them is limited. As a result, lack of enough time with a patient, especially during a consultation, leads to an overload of other tasks, including the clinical and administrative tasks (Consoli et al., 2019). Therefore, the management requires the extensive collection and access of data of the physician's time spent with a patient to minimize tasks overload.
According to McGonigle and Mastrian (2021), the management requires data to measure performance in healthcare facilities and improve the quality of care provided to the patients. The data used by the administration should include timed sessions and recordings of each patient with a physician. Data in healthcare helps reduce medical costs, improves quality care, and improves patient outcomes. Besides, data help in improving healthcare services by gathering enough knowledge (Pieterse et al., 2019). The awareness acquired from the collected information prompts better time management leading to consumer satisfaction. Also, data in healthcare helps in forecasting competencies. Therefore, a nursing leader can use reasoning and medical judgment when developing the standard time that one patient should spend with a physician during consultation.
Determining enough time the patients should spend with the physician during the consultation is an uphill task for healthcare facility management. The short time allocated to each patient challenges the healthcare providers since they cannot understand the patient's health issue. Besides, taking a patient's history and making a diagnosis is a challenge faced by the healthcare providers since the time provided is limited. However, data might be collected through timed sessions and patient interviews to maximize the time spent by the physician and the patent. The data collected through the timed sessions and patient interviews will help the healthcare providers to determine the adequate time required for consultation.
References
Ahmad, B. A., Khairatul, K., & Farnaza, A. (2017). An assessment of patient waiting and consultation time in a primary healthcare clinic. Malaysian family physician: the official journal of the Academy of Family Physicians of Malaysia, 12(1), 14.
Consoli, S., Recupero, D. R., & Petković, M. (Eds.). (2019). Data science for healthcare:   Methodologies and applications. Springer.
McGonigle, D., & Mastrian, K. (2021). Nursing informatics and the foundation of knowledge.     Jones & Bartlett Publishers.
Pieterse, A. H., Stiggelbout, A. M., & Montori, V. M. (2019). Shared decision-making and the importance of time. Jama, 322(1), 25-26.