Describe the budgeting tool(s) you will use and the steps you plan to take in order to identify the financial resources necessary for your Strategic Plan issue. Explain your rationale for your selected tool(s) and plans. Explain your plans for outlining the timeline for implementation of your proposed change. Explain which timeline tool(s) you will use and how they will represent the activities needed to successfully plan and implement your project. Explain how your timeline can allow leeway for variance.
To prepare:
Review the information on budgeting in this week's Learning Resources. Which tools (e.g., Revenue Projection Model, Capital Budgeting Analysis, Depreciation Calculator, Profit, and Loss Projection) would be most useful for developing your Strategic Plan?
Review the information on PERT and other timeline tools, in this week's Learning Resources, including Dr. Huston's presentation in the media program. Use PERT or another tool to analyze and represent the activities that will need to be completed to successfully plan and implement your proposed change. Be sure to note dependencies (e.g., a task/milestone that must be completed in order to trigger the next step), and realistically assess the minimum time needed to complete the entire project.
Solution
Budgeting and Timeline Tools
The healthcare budget is crucial since it helps healthcare facilities carry out expenses and revenue within a specific period. The discussion focuses on the strategic plan budgeting tools, steps to identify essential resources, selected tools and plan rationale, plans on implementing timeline outlining, and timeline tool effectiveness in allowing leeway for variance.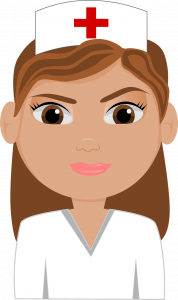 Order a plagiarism-free paper with us !
USE COUPON FIRST15 and get 15% discount.
Selected Budgeting Tool and Steps to Identify Essential Resources
The main budgeting tool will be the spreadsheet for the strategic plan budgeting. As stated by Barradas-Pires et al. (2021), the plan to ensure that financial resources are identified for budgeting and management issues will involve;
Determining the strategic position
Prioritizing my objectives
Developing a viable plan
Executing and managing the plan
Reviewing and revising the set plan.
                                         Selected Tool and Plan Rationale
Spreadsheets will help set strategic plan budgeting concerns to determine the total cost of carrying out the healthcare facility's operating cost to balance and monitor expenses and revenues (Crown, 2020). Therefore, through the five-step plan, it will be easier to budget effectively by identifying the existing resources and meaningful ways of utilizing them, addressing risks, and identifying opportunities aligned with strategic plan objectives.
Plans on Implementing Timeline Outlining
Since the organization encourages collaboration whenever carrying out any plan, outlining the timeline for implementation will involve the following process;
Brainstorm my proposed outcomes
Assign implementation responsibility to the team.
Carry out a risk assessment
Budget establishment
Develop and assign tasks on the implementation plan
Develop the schedule for the implementation plan
Timeline Tools to Use and their Effectiveness
The implementation of the proposed changes will follow a linear timeline to involve informed and inclusive decision-making. According to OfficeTimeline (2021), an office timeline effectively helps create a picture of daily events within a defined timeframe, thus avoiding project complications.
Timeline Tool in Allowing Leeway for Variance
The office timeline can easily allow leeway for variance. For instance, OfficeTimeline (2021) posits that it will be easy to develop a work breakdown structure through the office timeline, identify project dependencies, important milestones, and determine the amount of time needed to carry out the strategic plan.
Conclusion
Spreadsheet and office timeline tools will be essential for the strategic plan.
References
Barradas-Pires, A., DiazNuila Alcazar, M., Martínez-Rubio, A., & Dimopoulos, K. (2021). Something has got to give: funding innovation in an era of rigid budgeting, and why physicians should care. European Journal of Preventive Cardiology.
Crown, W. H. (2020). The potential role of constrained optimization methods in healthcare decision-making. Applied health economics and health policy, 18(4), 461-462.
Officetimeline (2021). Quick Start to Office Timeline Pro. https://support.officetimeline.com/hc/en-us/articles/360035991954-Quick-Start-to-Office-Timeline-Pro