Case study
Last name A-L-Case1
Last name M-Z-Case 2
Case Study 1
HH is a 68 yo M who has been admitted to the medical ward with community-acquired pneumonia for the past 3 days. His PMH is significant for COPD, HTN, hyperlipidemia, and diabetes. He remains on empiric antibiotics, which include ceftriaxone 1 g IV qday (day 3) and azithromycin 500 mg IV qday (day 3). Since admission, his clinical status has improved, with decreased oxygen requirements. He is not tolerating a diet at this time with complaints of nausea and vomiting.Ht: 5'8" Wt: 89 kg Allergies: Penicillin (rash)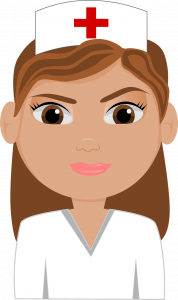 Order a plagiarism-free paper with us !
USE COUPON FIRST15 and get 15% discount.
Case Study 2
A 46-year-old, 230lb woman with a family history of breast cancer. She is up to date on yearly mammograms. She has a history of HTN. She complains of hot flushing, night sweats, and genitourinary symptoms. She had felt well until 1 month ago and she presented to her gynecologist for her annual gyn examination and to discuss her symptoms. She has a history of ASCUS about 5 years ago on her pap, other than that, Pap smears have been normal. Home medications are Norvasc 10mg qd and HCTZ 25mg qd. Her BP today is 150/90. She has regular monthly menstrual cycles. Her LMP was 1 month ago.
For this Discussion, you will be assigned a patient case study and will consider how to address the patient's current drug therapy plans. You will then suggest recommendations on how to revise these drug therapy plans to ensure effective, safe, and quality patient care for positive patient health outcomes.
Post a brief description of your patient's health needs from the patient case study you assigned. Be specific. Then, explain the type of treatment regimen you would recommend for treating your patient, including the choice or pharmacotherapeutics you would recommend and explain why. Be sure to justify your response. Explain a patient education strategy you might recommend for assisting your patient with the management of their health needs. Be specific and provide examples.
ORDER A PLAGIARISM-FREE PAPER HERE !!
Solution
Community-Acquired Pneumonia
Community-acquired pneumonia is mostly associated with those patients who rarely seek treatment from the hospital. The disease is associated with community health risks such as bacteria, environmental contamination, and viruses leading to difficulty in breathing, chest and lung pains. If the patients are not treated immediately, their health can deteriorate, causing higher mortality and morbidity risks ( Lanks et al.,2019).
Community-acquired pneumonia patients require patient education to understand how to frequently check and maintain good health, maintain a healthy diet, acquire body temperature, and observe proper use of medication as prescribed by their doctors. Pneumonia is the most prevalent cause of mortality rates worldwide, especially in the United States. Most patients are victims of infectious diseases and other significant illnesses associated with community-acquired pneumonia. The most severe cases are seen in older patients of 65 years and above. Most of these older patients also suffer from diabetes, high blood pressure, and chronic obstructive pulmonary diseases that complicate community-acquired pneumonia treatments and management.
Diagnosis for community-acquired pneumonia
The patient's diagnosis requires his health history and physical assessment, especially due to age (Kaysin & Viera,2016). A clear assessment of his chest radiography, respiratory rates, and core temperature levels is crucial in analyzing his diagnosis procedure and determining the appropriate treatment. The clinical examination is based on respiratory symptoms such as chest pains, headaches, and fatigue. Due to the similarities, some of these symptoms can also make it difficult to differentiate community-acquired pneumonia from other viral infections. Hence, inquiring other technical, medical procedures to examine the illness.
Treatment procedures
The patient has been on empirical antibiotics since his clinical admission, which has shown great health improvements. Therefore, it is crucial to advise on the right antibiotic medication for continuous health improvement. The patient shows signs of sepsis, feeling nausea and vomiting, thus implying that he needs antibiotics immediately after one hour of his diagnosis. Further testing such as microbiology tests can help in giving accurate, clear, and precise outcomes for effective treatment regimes.
In order to conclude if the antibiotics are the suitable treatment regime for the patient's condition, the patient needs to undergo a respiratory specimen. This is derived for gram stain and culture. Therefore, sputum needs to be tested within twelve hours of administering the antibiotics. If the tests indicate no Staphylococcus aureus in the specimen, then definitely the pathogens are not the cause of community-acquired pneumonia. Therefore, the clinic should reduce the use of antibiotics.
In this case, it is important to conduct the respiratory specimen on the patient to determine the main cause for his pneumonia type. This can show the medication reactions on his body system and help solve the issue with his lack of appetite. If antibiotics show negative gram stains on the tested specimen, then definitely a new treatment regime should be prescribed to the patient. On the other hand, if the antibiotics show a positive outcome, the medication should be continued as prescribed by the health provider.
In this case, I would recommend antibiotic therapy. This is because the medication use has shown a positive remark on the patient's health since clinical admissions, according to the case study. The patient's medication can also be modified, for instance, with other vitamin supplements that can help him eat and maintain quality health. He needs to eat for the antibiotics to function effectively in his body systems and reduce the chances of him getting other infectious diseases. In addition, clinical monitoring helps in knowing the patient's breathing, temperature, and oxygen rates. This will help in knowing the number of days he is expected to be in the hospital based on his body reactions towards the antibiotics.
Education strategy
Community-acquired pneumonia treatment is possible, though the impacts of treatment differ in patients. For example, some will take fewer days to recover while others many days depending on the understanding mechanisms of the disease and their body immune system. It is, therefore, important for all patients of community-acquired pneumonia to learn and understand the basics of this disease to avoid longer hospitalizations, frequent readmissions, and further complications.
The patient must take care of his body. This includes getting enough sleep at night and adequate rest. Due to the frequent coughs that might occur in between, the patient has to ensure that he drinks plenty of water to avoid getting dehydrated, as this can cause complications such as chest pains, coughing blood, and weakening of the body system. Completing the antibiotic medications is important even if the patient begins feeling well. This is because the medication takes some time to enhance quality care, depending on the dosage prescribed for the patient. Therefore, stopping the medication before completion can worsen the patient's condition.
Providing the patient with dietary measures is necessary to ensure that he does not get heartburn due to the medication and maintain a stable weight. In case of any problems, the patient should communicate immediately to his physician or health provider. In addition, due to his past medical history of diabetes, his blood sugar levels must be monitored regularly to avoid infectious diseases. The patient should also wash his hands before and after touching surfaces, after coughing, and maintain a high level of personal hygiene (Sexton et al.,2019). Therefore, taking care of his body all through is important in managing his condition.
References
Kaysin, A., & Viera, A. J. (2016). Community-acquired pneumonia in adults: diagnosis and management. American family physician, 94(9), 698-706.https://www.aafp.org/afp/2016/1101/p698.html
Lanks, C. W., Musani, A. I., & Hsia, D. W. (2019). Community-acquired pneumonia and hospital-acquired pneumonia. Medical Clinics, 103(3), 487-501.https://drleandromachado.com.br/images/Community-acquired-Pneumonia-and-Hospital-acquired-Pneumonia.pdf
Sexton, D. J., McClain, M. T., & Hirsch, M. S. (2019). Patient education: The common cold in adults (Beyond the Basics). Uptodate. com. https://www.uptodate.com/contents/the-common-cold-in-adults-beyond-the-basics