Reflective paper
1. What are the advantages and disadvantages of nursing subspeciality groups having separate codes of ethics?
2. Does your subspecialty of nursing practice (or the one you are currently studying for) have its own code of ethics? If so, compare and contrast it with the ANA Code of Ethics.
Write a reflective paper to address those 2 questions.
Solution
Code of ethics guides conducts among health professionals in patient encounters. Olson and Stokes (2016) assert that it justifies the profession's role as the core purveyors of care. The nursing practice comprises various subspecialties, with some having a different code of ethics that regulates their health care provision and interprofessional relations. Having separate codes of ethics for these nursing subspeciality groups has various advantages and disadvantages. The advantage associated with this different code of ethics for nurses is that they provide appropriate guidance to a diverse range of health issues that may be limited or overwhelm a given subspecialty group. Various ethical considerations and dilemmas could thus be addressed effectively by considering the code of ethics across the various subspecialties (Mallari & Tariman, 2016).
The disadvantage of having a different code of ethics for each nursing subspecialty group is the limited scope of practice for such health professionals. The nurses in the various subspecialties would be tied or limited to practice within their code of ethics provisions. As such, there are extensive delays and time wastage upon encountering an ethical dilemma that their governing code of ethics could not address. The need for a standardized code of ethics for all nursing specialties is thus essential in enhancing the quality of care delivery. Compliance with these codes of ethics would also be a debilitating health care issue since the health care professionals are less likely to adhere to their corresponding code of ethics.
My nursing practice specialty, nurse executive, does not have a distinct code of ethics. The nurse executive specialty relies on the American Nurses Association (ANA) code of ethics. In this specialty, nurses practice under the nonnegotiable ethical standards set in the ANA code of ethics. As such, the nurse executive has a fundamental role in protecting the patient's rights, advocating for them, and upholding their safety (Nea & Faan, 2021). They are required to take actions that are consistent with their ethical obligations of providing optimal and quality patient care.
 References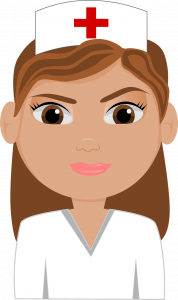 Order a plagiarism-free paper with us !
USE COUPON FIRST15 and get 15% discount.
Mallari, M. G. D., & Tariman, J. D. (2016). Ethical frameworks for decision-making in nursing practice and research: an integrative literature review. J Nurs. Pract. Appl. Rev. Res, 7(1).
Nea, P. R., & Faan, B. (2021). Envisioning an Ethical Climate in Nursing Education Programs. Online Journal of Issues in Nursing, 26(1), 1-10.
Olson, L. L., & Stokes, F. (2016). The ANA code of ethics for nurses with interpretive statements: Resource for nursing regulation. Journal of Nursing Regulation, 7(2), 9-20.